About RCAC
Then Jesus came to them and said, "All authority in heaven and on earth has been given to me. Therefore go and make disciples of all nations, baptizing them in the name of the Father and of the Son and of the Holy Spirit, and teaching them to obey everything I have commanded you. And surely I am with you always, to the very end of the age."
– Matthew 28:18-20
Church History
Sam and Doris Lee, members of Rexdale Alliance Church (RAC) started a weekly Cantonese Bible investigation study group for people in their community at their own home. Few years later, under the leadership of the Lees, they began the Chinese Worship at one of the classrooms of Rexdale Alliance Church on Thanksgiving Sunday in October 1994. God continued to increase the number of people who turned to Christ. From Easter Sunday, 1998 and on, Pastor Susanna Tan, a member of RAC, began to support Sam and Doris regularly in preaching ministry. On August 15, 1999, this group officially became RAC Chinese Ministries with Pastor Tan installed as its first full-time pastor.
The main focus of our Church in the early period was Cantonese speaking Chinese from south-east Asia. With the arrival of post graduate scholars from mainland China, both Mandarin and Cantonese were used for all the events. Later, with waves of immigrants flowing in from China, RAC Chinese Ministries then became a Mandarin church so that the Gospel can be shared with our beloved Chinese fellow.
In September 2015, RAC Chinese Ministries signed a resolutions with Eastern District of Christian and Missionary Alliance in Canada to become Rexdale Chinese Alliance Church. We are independent but retain our connection with RAC as one of the network churches of RAC.
Our Mission
Fully Submit to God. With our whole being, words and actions, we commit to witness God's love and to make disciples (Christ followers) of all peoples.
Our Vision
Commit to God whole-heartedly, to care for the needy, to glorify God, to share the Gospel of Christ, and to be a church that is full of life.
God First
We live responding to God's love.
Spiritual Gifts
We serve God with the Spiritual gifts and passion that He gives us.
Prayer
The Almighty God is the source of all successful services. Prayer is the foundation of every ministry.
Unity
We keep the unity of the Spirit through the bond of peace with humility, gentleness and patience.
The Bible
God's Word is the highest authority of our faith and all actions.
Outward Focus
Seeking those who are lost are important to God and to us.
True Leadership
Leaders live and lead the church with transparency and honesty.
Community
Life groups and teamwork are the basic strategies to achieve life changes and services.
Diversity
We cherish our differences in the body of Christ that God has given us.
Pursue of Excellence
We do our best to serve with the resources God has provided. We will not sacrifice interpersonal relationship in the expense of result.
Christian & Missionary Alliance
Statement of Faith
God:
There is one God, who is infinitely perfect, existing eternally in three persons: Father, Son and Holy Spirit.
(Isaiah 44:6; 45:5-6; Matthew 5:48; Deut. 32:4; Matthew 3:16-17; 28:19)
Jesus:
Jesus Christ is true God and true man. He was conceived by the Holy Spirit and born of the Virgin Mary. He died upon the cross, the Just for the unjust, as a substitutionary sacrifice, and all who believe in Him are justified on the ground of His shed blood. He arose from the dead according to the Scriptures. He is now at the right hand of the Majesty on high as our great High Priest. He will come again to establish His kingdom of righteousness and peace.
(Philippians 2:6-11; Hebrews 2:14-18; Colossians 2:9; Matthew 1:18; Luke 1:35; 1 Corinthians 15:3-5; 1 John 2:2; Acts 13:39; Hebrews 4:14-15; 9:24-28; Matthew 25:31-34; Acts 1:11)
Holy Spirit:
The Holy Spirit is a divine Person, sent to indwell, guide, teach and empower the believer, and to convince the world of sin, of righteousness and of judgment.
(John 14:16-17; John 16:7-11; 1 Corinthian 2:10-12)
Bible:
The Old and New Testaments, inerrant as originally given, were verbally inspired by God and are a complete revelation of His will for the salvation of people. They constitute the divine and only rule of Christian faith and practice.
(2 Timothy 3:16; 2 Peter 1:20-21)
Sin:
Humankind, originally created in the image and likeness of God, fell through disobedience, incurring thereby both physical and spiritual death. All people are born with a sinful nature, are separated from the life of God, and can be saved only through the atoning work of the Lord Jesus Christ. The destiny of the impenitent and unbelieving is existence forever in conscious torment, but that of the believer is everlasting joy and bliss.
(Genesis 1:27; Romans 8:8; 1 John 2:2; Matthew 25:41-46; 2 Thessalonians 1:7-10)
Freedom from Sin:
Salvation has been provided only through Jesus Christ. Those who repent and believe in Him are united with Christ through the Holy Spirit and are thereby regenerated (born again), justified, sanctified and granted the gift of eternal life as adopted children of God.
(Titus 3:5-7; Acts 2:38; John 1:12; 1 Corinthians 6:11)
Christian Living:
It is the will of God that in union with Christ each believer should be sanctified thoroughly thereby being separated from sin and the world and fully dedicated to God, receiving power for holy living and sacrificial and effective service toward the completion of Christ's commission. This is accomplished through being filled with the Holy Spirit which is both a distinct event and progressive experience in the life of the believer.
(1 Thessalonians 5:23; Acts 1:8; Romans 12:1-2; Galatians 5:16-25)
Healing:
Provision is made in the redemptive work of the Lord Jesus Christ for the healing of the mortal body. Prayer for the sick and anointing with oil as taught in the Scriptures are privileges for the Church in this present age.
(Matthew 8:16-17; James 5:13-16)
Church:
The universal Church, of which Christ is the Head, consists of all those who believe on the Lord Jesus Christ, are redeemed through His blood, regenerated by the Holy Spirit, and commissioned by Christ to go into all the world as a witness, preaching the Gospel to all nations. The local church, the visible expression of the universal Church, is a body of believers in Christ who are joined together to worship God, to observe the ordinances of Baptism and the Lord's Supper, to pray, to be edified through the Word of God, to fellowship, and to testify in word and deed to the good news of salvation both locally and globally. The local church enters into relationships with other like-minded churches for accountability, encouragement and mission.
(Ephesians 3:6-12; 1:22-23; Acts 2:41-47; Hebrew 10:25; Matthew 28:19-20; Acts 1:8, 11:19-30; 15)
Life after death:
There shall be a bodily resurrection of the just and of the unjust; for the former, a resurrection unto life; for the latter, a resurrection unto judgment.
(1 Corinthians 15:20-23; 2 Thessalonians 1:7-10)
Second Coming of Christ:
The second coming of the Lord Jesus Christ is imminent and will be personal and visible. As the believer's blessed hope, this vital truth is an incentive for holy living and sacrificial service toward the completion of Christ's commission.
(1 Thessalonians 4:13-17; 1 Corinthians 1:7; Titus 2:11-14; Matthew 24:14; 28:18-20)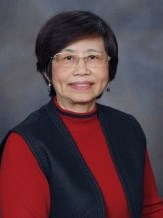 Susanna was born in Indonesia to a Chinese family of eight children. She received Christ as her personal Lord and Saviour at age 11. As a teenager influenced by the communist propaganda at her school, it took nearly being hit by a car to draw her back to the Lord and remind her of His love and protection. Baptized at 15, the Lord began to lay the burden on her heart for the lost. She committed her life to the Lord for full time ministry when she was 16.
Susanna has a Bachelor's of Religious Education from Hong Kong Alliance Bible Seminary (ABS), a Master's of Religious Education from Canadian Theological Seminary (CTS), a M.Div. from Tyndale, and a TESL certificate from the Toronto Board of Education. After graduating from ABS and CTS, she served in her home church in Indonesia. She was then called to minister in a Chinese Presbyterian Church in Montreal in 1980, immigrated to Canada and started an English ministry there. She moved to Toronto at the end of 1983 due to family situation that required her assistance. She began attending Rexdale Alliance Church in 1983 but was serving at the Toronto Chinese Community Church in the area of Christian Education and assisting the Senior Pastor until a car accident created health issues that required her to step down. During the process of becoming a member of Rexdale Alliance Church in 1997, the need for leadership in the Chinese church at RAC came up. She became very involved in the Chinese Church and by 1999 had accepted the call to be the first full time pastor of Chinese Ministries at RAC. Pastor Susanna was ordained by The C&MA on September 11, 2016 as a Reverend.
The Lord has kept her single to serve Him all these years. She is thankful to God for the spiritual children He has given her.
J.G. Wu
Vice Chair and Outreach
Grace Xie
Secretary and Caring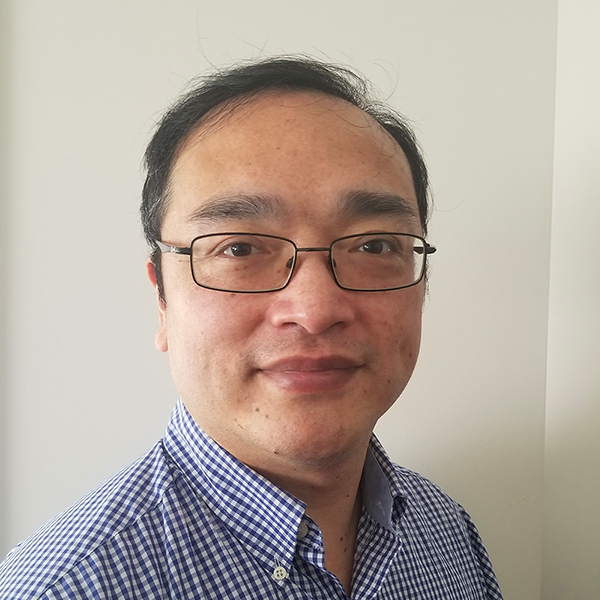 Kent Xin
Chair and Communication
"Each of you should give what you have decided in your heart to give,
not reluctantly or under compulsion, for God loves a cheerful giver."

– 2 Corinthians 9:7
1. Click the "I want to give" button below to enter offering page.
2. Please choose where you want to offer to in the first and second spaces provided under "Give to"(click to enlarge picture)
You can choose the following:
Benevolent Offering:
Benevolent – RCAC Benevolent Funds
Tithing:
Ministry Funds Directed – RCAC General Funds
Mission Special Offering:
Mission Funds Directed – RCAC Special Mission Funds
Mission Offering:
Mission Funds Directed – RCAC Mission Funds
Faith and Vision Offering:
Vision – RCAC Vision Funds